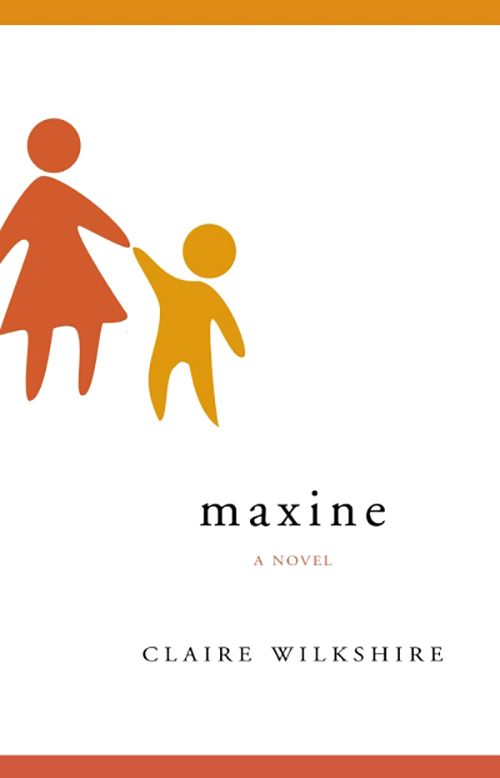 Maxine
My first novel, Maxine, was published in March 2013 by Breakwater Books.
It's about Maxine Carter, a 30-something communications officer on leave to write a novel, and her reluctant relationship with the people across the road, in particular the nine-year-old boy, Kyle.
Maxine is set a year after the events of 9-11; it's about fear and death — it's about how we go through life with the knowledge that a catastrophic event can happen at any time, out of the blue: how do we come up with a way of navigating our lives that encompasses the knowledge of that possibility? It's also about friendship, about the different kinds of relationships we have and how valuable and important and complex those are. Perhaps most important, it's about humour, about recognizing absurdity, even at times when it might seem inappropriate, as a fundamental condition of our existence, and appreciating that absurdity, and laughing at it, because being able to laugh is being able to live.
Reviews
"[H]onest and insightful observations, the kind of writing that brings a frisson of recognition to the reader — thoughts one may have sensed but never articulated."
– Bernice Morgan, The Newfoundland Quarterly
"This novel is a serious contender for the funniest fiction release of spring 2013. Alongside the humour is a clean, crisp diction, and bountiful humanity."
– The Globe and Mail
"Wilkshire suggest[s] that we are always coming of age, figuring life out, and that is something to celebrate rather than fear."
– Elizabeth McCausland, Event
"[A]n original and witty story about how a novel is lived as it is being written. Claire Wilkshire's writing is unpretentious, ironic, clever and a pleasure to read."
– Joan Clark, author of An Audience of Chairs

"Here is a new kind of hero. Noble, funny, cautious, Maxine travels the same road as the rest of us, but in the opposite direction. You may just pull a U-turn and follow her. Wilkshire has written the book we've been longing for: a coming of age story, in reverse. Inspiring and triumphant."
– Jessica Grant, author of Come, Thou Tortoise
"[A] terrific read. The story is funny and sorrowful and trenchant and rich, packed and paced with unexpected, believable incidents…told with wry, crisp intelligence."
– Joan Sullivan, The Telegram
"[V]ividly funny scenes that had me laughing out loud."
– Kerry Clare, The National Post
"Beautifully written, from an impersonal but sympathetic viewpoint, Maxine is a treasure; we must hope Wilkshire will write another as good."
– Elizabeth Cran, The Guardian (PEI)
"Claire Wilkshire's Maxine is a sophisticated, heart-warming, fresh debut about loss, anxiety, friendship and taking chances on life and people. Wilkshire, with years of writing and editing behind her, flexes her muscles in a new way and succeeds. The reader feels comfortable with Maxine, will root for her success and sympathize with her failure, will welcome her like a lifelong friend. I immediately understood this character because I saw myself in her, I think we all will."
– Kerri Cull, The Book Fridge
"Claire's [novel] will have you laughing out loud and really rooting for her characters. You will slap your own knee. You will marvel at Claire's knack for a kneeslapper. Alongside the humour is a clean, crisp diction, with some truly unexpected sentences. As you would expect, I suppose, from a Burning Rocker."
– Chad Pelley, Salty Ink